BBC News World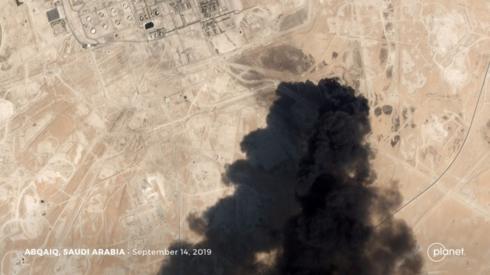 Top Stories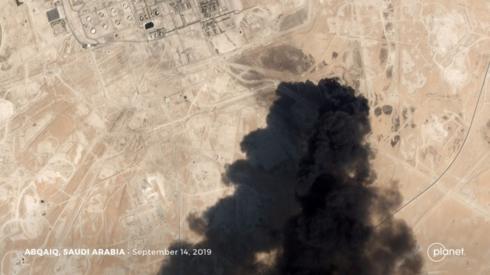 Featured Contents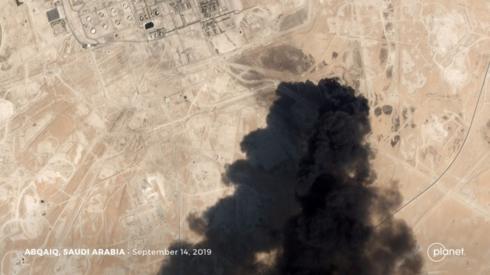 Latest Updates
Brent crude surged nearly 20% as nervous traders speculated about the impact on global supplies.
Read more
Entrepreneur Reni Folawiyo talks about the importance of promoting African culture through fashion.
Protests over Ethiopian Orthodox Church attacks
Thousands of members of the Ethiopian Orthodox church staged protests on Sunday in Amhara State, saying there had been a series of recent attacks targeting the church and its followers.
In the historic city of Gondar and three other cities, protesters called on the Ethiopian government to do more to protect their churches - some of which have been set on fire.
While ethnic violence is a major problem, displacing more than one million people last year, religious tension is less common, the BBC's Kalkidan Yibeltal reports from the capital, Addis Ababa.
However, there have been numerous recent reports of attacks on religious institutions - mainly targeting Orthodox churches but also affecting some mosques.
About 45% of Ethiopia's population of more than 100 million people belong to the Ethiopian Orthodox Church - one of the oldest Christian denominations in the world.
The Orthodox Church has recently been trying to stop a breakaway by a group of its clergy in the populous Oromia region which is unhappy that the services are conducted in Amharic, Ethiopia's official working language.
New technology is being used to learn more about ancient mummies in museum collections.
The drug maker, accused of fuelling the opioid crisis, files for Chapter 11 bankruptcy protection.
Read more
Chris Morris
Reality Check correspondent, BBC News
The former Foreign Secretary says he didn't say anything about the country during the referendum.
Read more
Zambian lorry drivers 'hijacked in South Africa'

Kennedy Gondwe
BBC News, Lusaka
Four lorries belonging to Zambian companies were hijacked in South Africa on Sunday, according to an official at the Zambian high commission in the South African capital, Pretoria.
It is not clear who is behind the hijackings, but they come after a wave of attacks on foreign-owned shops and businesses, which followed a strike by South African lorry drivers protesting against the employment of foreign drivers.
The trucks that were driven by Zambians were travelling from Zambia to South Africa. They were transporting vehicle engines for reconditioning, the Zambian high commission says.
"It was reported that the drivers were tied with cable wires and bundled in a car before being dumped at the roadside near the area were the attack happened," Naomi Nyawali, spokesperson for the Zambian high commission, said in a statement.
No injuries were reported.
Ms Nyawali said the matter had been reported to local police for investigation.
Burundi musician Kidum 'confused by Rwanda ban'
Burundian musician Jean Pierre Nimbona, popularly known as Kidum, has told the BBC he is confused by Rwanda's decision to ban him from playing at the upcoming Kigali Jazz Fusion festival.
Kidum is one of Burundi's biggest music stars and has performed in Rwanda for the past 16 years.
But a police official phoned the musician's manager to warn that he would only be allowed to make private visits to Rwanda.
"[My manager was told] Kidum is not supposed to perform, tell him to leave. If he comes for private visits fine, but no performances," the musician told BBC's Focus on Africa radio programme.
The mayor of Rwanda's capital said that in this instance permission had not been sought from the authorities for him to perform at the festival in Kigali.
Kidum was a leading peace activist during Burundi's civil war between 1993 and 2003 and used his songs to call for reconciliation.
The 44-year-old musician said he had never had problems with Rwandan authorities until recently when three of his shows were cancelled at the last minute - including one in December 2018.
That month Burundi had banned Meddy, a musician who is half-Burundian, half-Rwandan, from performing in the main city of Bujumbura.
Kidum said he was unsure if the diplomatic tensions between Burundi and Rwanda had influenced his ban.
"I don't know, I don't have any evidence about that. And if there was politics, I'm not a player in politics, I'm just a freelance musician based in Nairobi," he said.
He said he would not challenge the ban: "There's nothing I can do, I just wait until maybe the decision is changed some day.
"It's similar to a family house and you are denied entry... so you just have to wait maybe until the head of the family decides otherwise."